Author Archive: Beau Henderson
Beau Henderson is a financial advisor, author, coach, radio personality, and CEO of RichLife Advisors. He has helped over 3,000 clients to not just improve their relationship with money, but to live the life of their dreams. For more tips on how you can apply the principal of wise stewardship to your everyday life, check out Beau's newest book, "The RichLife - 10 Investments for True Wealth" at http://www.richlifeadvisors.com/.
Have you ever caught yourself saying something, just because it was what everybody else was saying? We all swear we
[ …]
What are you going to do after you retire?
When it comes to their retirement, one of the biggest mistakes
[ …]
Teams make you better than you are, multiply your value, enable you to do what you do best, allow you
[ …]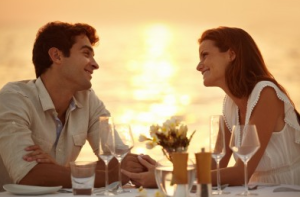 It was such an honor to spend time chatting with RichLife friend and relationship expert, Barbara J Peters, about the
[ …]
Just Because It's Popular Advice, Doesn't Mean It's Right!
Most people have done the best they know. They've done everything
[ …]
LOVE means so many different things to people,
especially with this being Valentine's Week!
The definition that I came up
[ …]
There are plenty of reasons to avoid investing in a 401K, especially if your company doesn't match your investment: management
[ …]
On our RichLife Radio show we've discussed being good stewards of our time and our energy.  One often overlooked aspect
[ …]
Money is an inside job, as are all things involving wealth.
No matter what the asset, it had its beginnings [ …]